Folding electric tow bar
Reference: 5FF092160A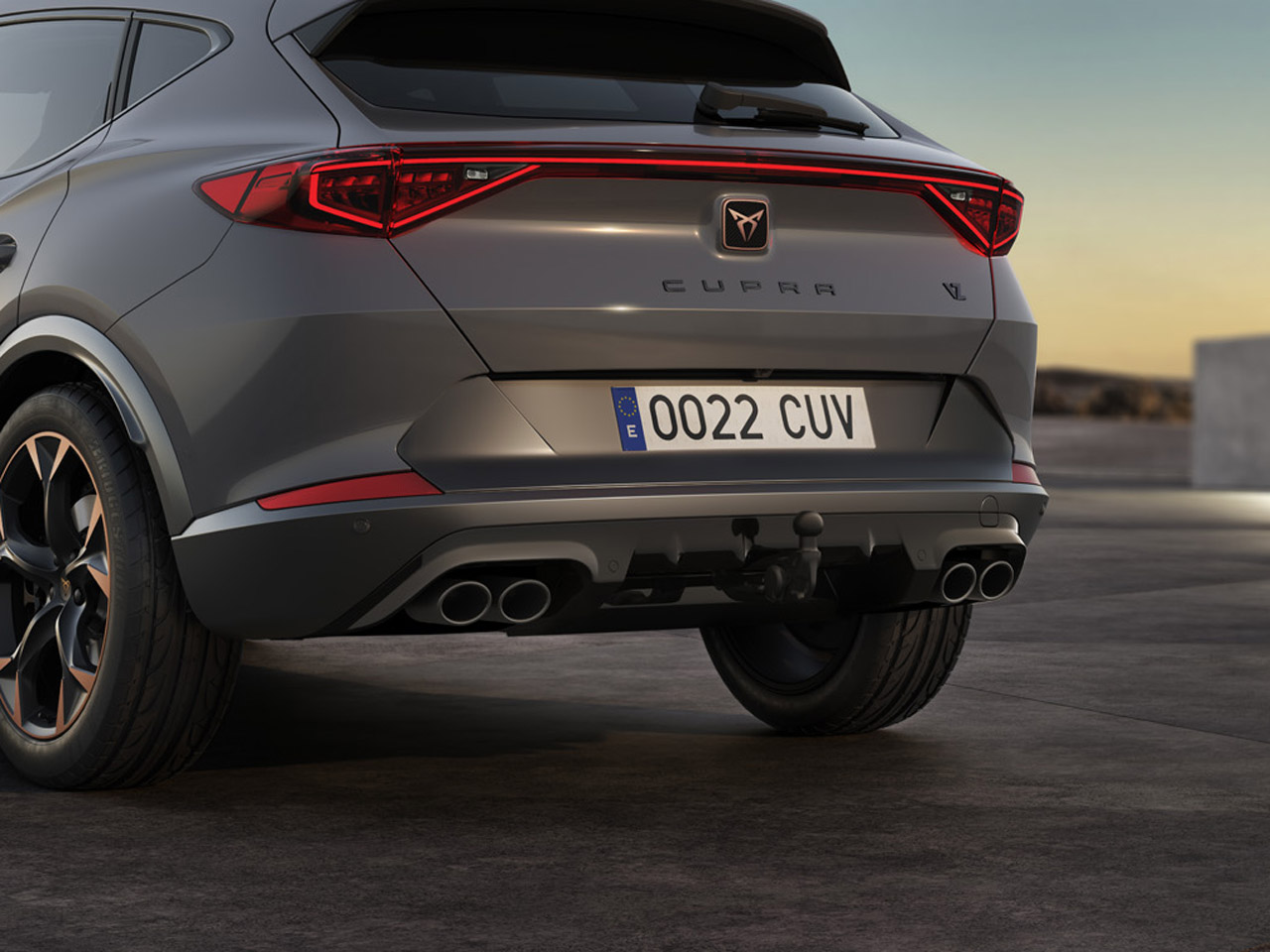 Folding electric tow bar
Reference: 5FF092160A
Your CUPRA Formentor has great power, why not take advantage of it? With the folding electric tow bar, your car is ready for those heavy trailers. And it is accessible by simply pressing a button located in the luggage compartment. It also includes a plug for trailer lights, should you need them. In vehicles that do not have the standard towing bracket pre-installation option (PR 1M7), please request the following components in addition to the electric kit (5FA055204): Control unit: 5H2907383,5H2907383C Screws: 2xN90915901; 2x 811807577F, Actuator + frame: 5TA959511; 5G0868345.

In order to correctly retrofit and recognise the towing bracket, the authorised workshop must code and adapt the vehicle software through ODIS/SVM/code: 3446F (Australian market: 34487).

The allocation must be checked according to your country's regulations to see whether this part is subject to legalisation and regularisation on the vehicle. Compatible with PHEV engines. Not compatible with Formentor version VZ5. Installation of the original accessories at a CUPRA workshop or Service Partner is recommended.
RRP:

*

* To know the price of this product, contact your CUPRA dealer.