19" Copper Typhoon alloy wheel in sport black and copper
Reference: 10E601025L XEB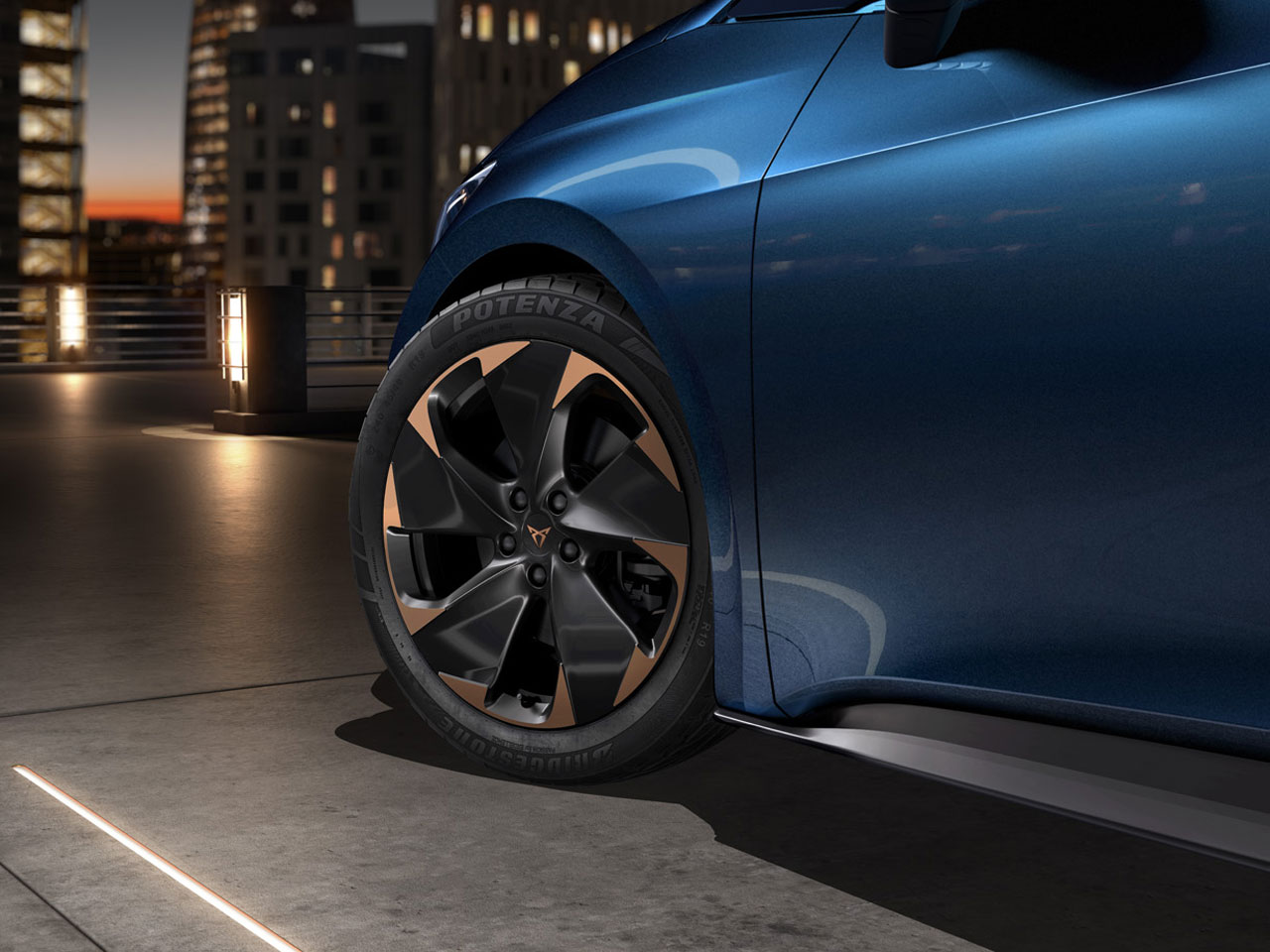 19" Copper Typhoon alloy wheel in sport black and copper
Reference: 10E601025L XEB
Ensure a dynamic look with 19" COPPER TYPHOON alloy wheels in sport black and copper.
These wheels provide a unique look and maximise the exclusive style of your CUPRA.7.5Jx19 ET20

Installation of the original accessories at a CUPRA workshop or service partner is recommended.

The central cover and screws of the wheels are sold separately.
RRP:

*

* To know the price of this product, contact your CUPRA dealer.